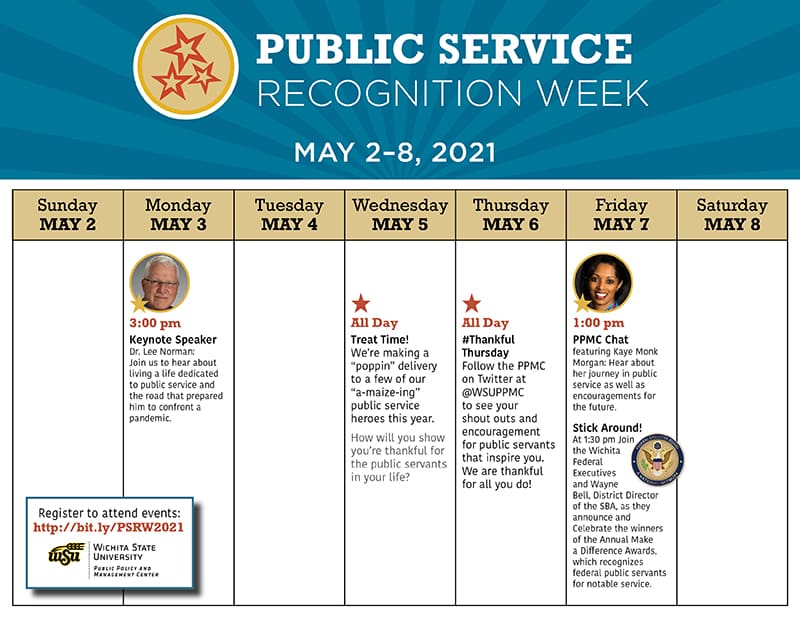 Join the WSU Public Policy & Management Center to celebrate public service May 2-8.
At 3 p.m. Monday, May 3, hear about living a life dedicated to public service and the road that prepared Dr. Lee Norman to confront a pandemic.
At 1 p.m. Friday, May 7, hear about Dr. Monk-Morgan's journey in public service, as well as encouragements for the future. Afterward, join the Wichita Federal executives and Wayne Bell, district director of the SBA, as they announce and celebrate the winners of the Annual Make a Difference Awards, which recognizes federal public servants for notable service.