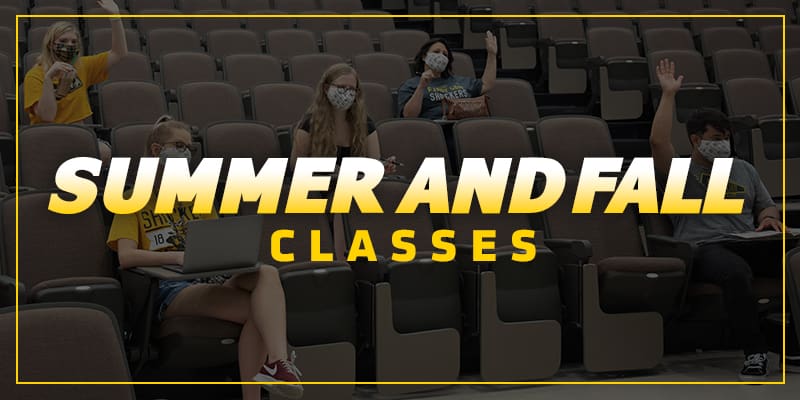 As we make plans to return to a more normal campus environment for summer and fall, here are some select FAQs addressing questions we are hearing from students.
What are important dates for Fall 2021? Where there be a fall break?

Full-semester classes begin on Aug. 16. The last day of the fall semester will be Dec. 2, with finals proceeding as originally scheduled from Dec. 4-9. The commencement date and details will be announced at a later time.
Fall break is scheduled for Oct. 9-12.
What will my classes look like?

Students should visit the wichita.edu/summer2021 and wichita.edu/fall2021 webpages to see what additional details instructors have posted about how their courses have been designed. Instructors initially posted information in March, prior to the recent changes by the country regarding masking and event capacities. Instructors have been given the opportunity
What do I need to know about online exams and proctoring?

Some instructors require students to have proctored exams for online testing. The university supports ProctorU and Respondus for proctoring options.
Additional information can be found at the Media Resources Center's Online Testing page.
Additional FAQs about summer and fall can be found on wichita.edu/covidstudents.