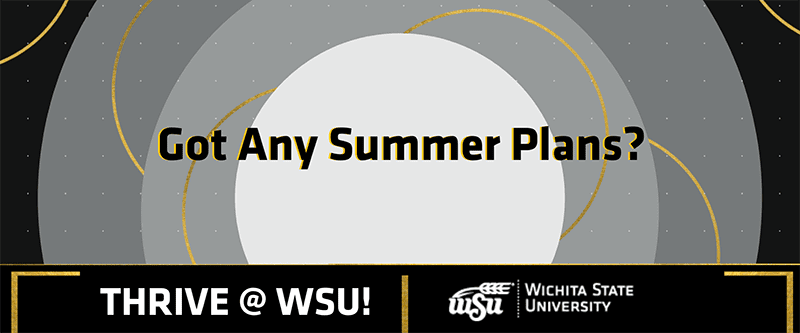 You have almost completed the semester. Are you ready for summer break? While we hope you take time to relax and take care of yourself, remember that summer can be a great opportunity to gain some ground toward graduation. Use your summer wisely
Consider enrolling in a summer course or two
Research what applied learning experiences you could complete
Create next year's academic, financial and student experience plans
Set goals for next year.
We wish you the best during finals. If you are graduating, congratulations. We look forward to seeing the rest of you this summer and next fall!