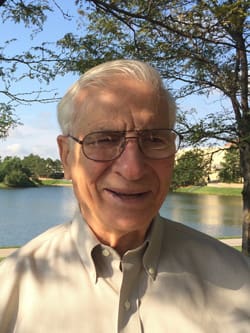 Dr. Mel Kahn, professor emeritus of political science, passed away Sept. 13 at the age of 92.
Kahn started teaching at Wichita State in 1970 and described himself as a "lifelong political junkie" and took on active support for the Democratic Party. He received the Marquis Who's Who Lifetime Achievement Award in 2018.
Kahn taught political science at WSU for over 50 years before being given the title of professor emeritus following his retirement.
Graveside service will be at 11 a.m. Monday, Sept. 18 at Old Mission Cemetery. A memorial has been made with the Circle of Friends at Larksfield place, and a memorial fund is also open to donations from the WSU Foundation and Alumni Engagement.