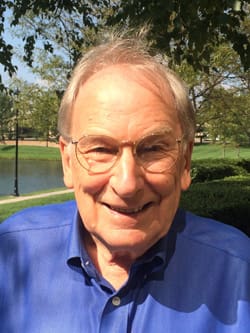 Dr. Ken Ciboski, former professor of political science, passed away July 30 at the age of 89.
Ciboski served as professor for the university for 48 years until his retirement in 2017. He actively engaged with the public through his contributions to public television and public radio, further cementing his role as an influential voice in his field.
Born in Goodland, Kansas, he spent his early years farming with his father and working as a typesetter for the local newspaper. Ken earned his bachelor's and master's degrees from the University of Kansas, followed by a Ph.D. from the University of Washington.
A memorial fund is open to donations from the WSU Foundation and Alumni Engagement.