Formally known as the Office of Institutional Equity and Compliance (OIEC), the newly renamed Office of Civil Rights, Title IX & ADA Compliance (CTAC) will continue its commitment to ensuring members of the campus community feel included and engaged.
The name was changed to provide a clearer picture of how the office can help members of the campus community. In addition to the name change, students, faculty and staff can expect an increase in staff, campus-wide visibility, education and program initiatives, new and improved Title IX and EEO training, and an implementation of a CTAC monthly newsletter.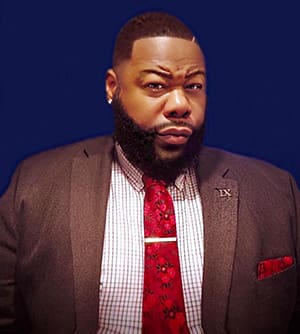 CTAC is helmed by Dr. Courtney McHenry, who started in the role in January. His experience consists of several years leading civil rights investigative divisions in both higher education and city government. Dr. McHenry is also a graduate of Florida Agricultural & Mechanical University, the University of Central Florida, and St. Thomas University.
"As CTAC continues to evolve and expand, the bottom line, aside from the compliance component, is undoubtedly customer service. The late great Dr. Maya Angelou once said, 'I've learned that people will forget what you said, people will forget what you did, but people will never forget how you made them feel.' Compliance and policy enforcement can be intimidating, but it doesn't have to be."