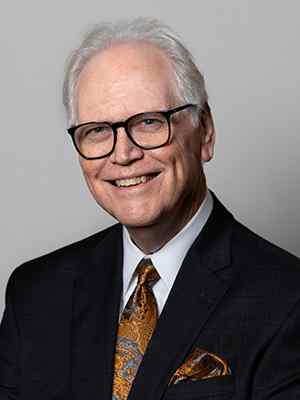 The Office of Academic Affairs will celebrate the career and accomplishments of Dr. Rodney Miller, dean of the College of Fine Arts, from 4 to 5:30 p.m. Wednesday, May 10 in 305/306 Rhatigan Student Center, Beggs Ballroom.
Miller has served as dean for 19 years, starting in June 2004. During his tenure, the School of Digital Arts was created and enrollment in the college has grown to over 1000 students. Working with the Foundation and Alumni Engagement office, the college scholarship/fellowship funds have reached $1 million in annual awards to College of Fine Arts students.
Miller will retire in June 2023. Join Academic Affairs in congratulating him on a successful academic career and wishing him a happy retirement.