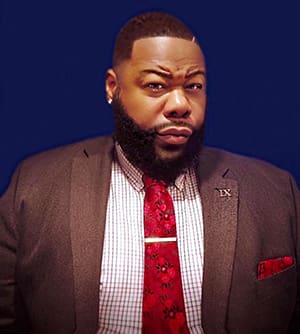 The WSU Office of Institutional Equity and Compliance (OIEC) has hired Courtney McHenry as its new executive director. He will begin in the role Monday, Jan. 9.
McHenry comes to WSU from Ohio after serving as the City of Columbus' Department of Public Safety EEO compliance officer and assistant safety director. He has also served as acting director and Title IX coordinator for Florida A&M University and senior deputy Title IX coordinator for Florida International University. McHenry is currently pursuing a doctorate in ethical leadership, which he anticipates completing in May.
The OIEC is focused on advancing equal opportunity and inclusion, eliminating harassment and discrimination based on a protected class, and cultivating the benefits of diversity within the university. It houses the offices of Title IX and EEO.