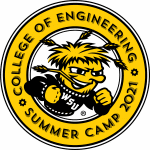 The College of Engineering is offering a limited number of camps this summer including the popular LEGO Robotics I camp for fourth- through eighth-graders.
Camps begin June 21. Space is quite limited, and there are no scholarships are available this year.
If you have any questions please contact Dr. Perlekar Tamtam.