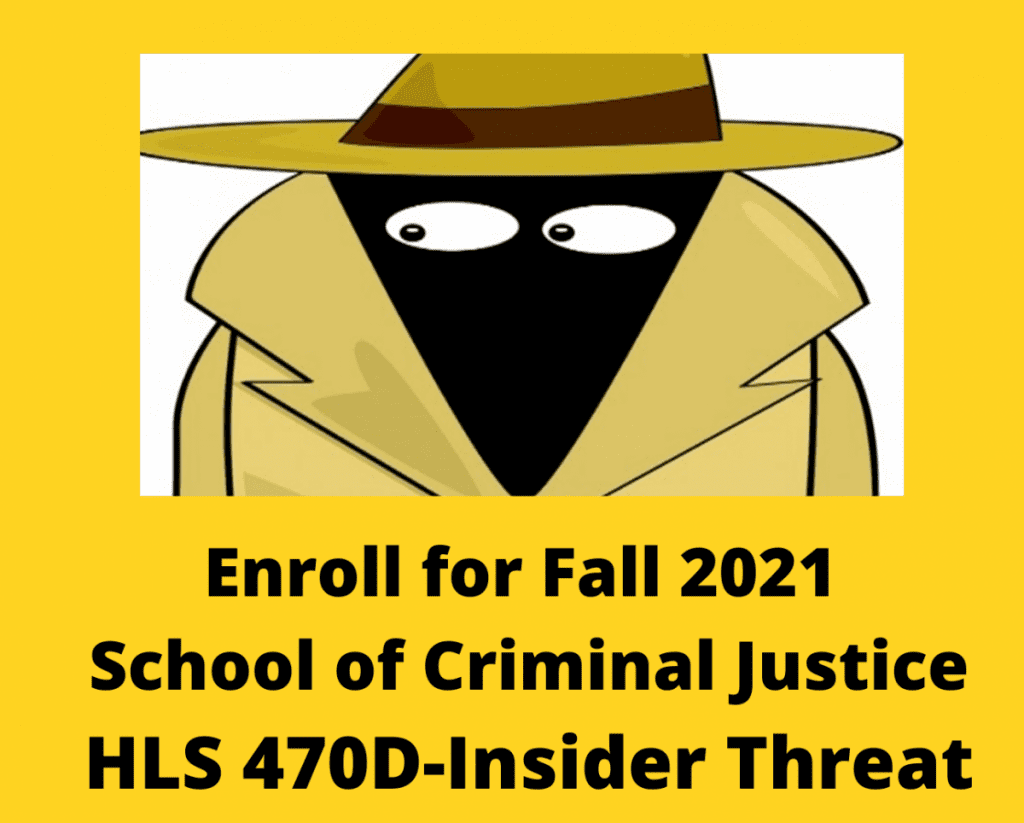 Insider threats are increasingly a problem in our society. Learn more about the dangers when you enroll in HLS 470D: Insider Threats.
Are these perpetrators negligent or are they acting maliciously? The Ponemon Institute conducted two studies on the cost of insider threats in 2018 and 2020; and according to their reports, the total average cost of a threat increased by 31% between 2017 and 2019, from $8.76 million to $11.45 million.
This 16-week class in fall 2021 explores the ever-growing danger of insider threats faced by both government and business entities. Students will examine real-life case scenarios and strategies used to identify, mitigate, deter, and prevent insider threats from their own and former employees ranging from espionage, embezzlement, sabotage, and active shooters.