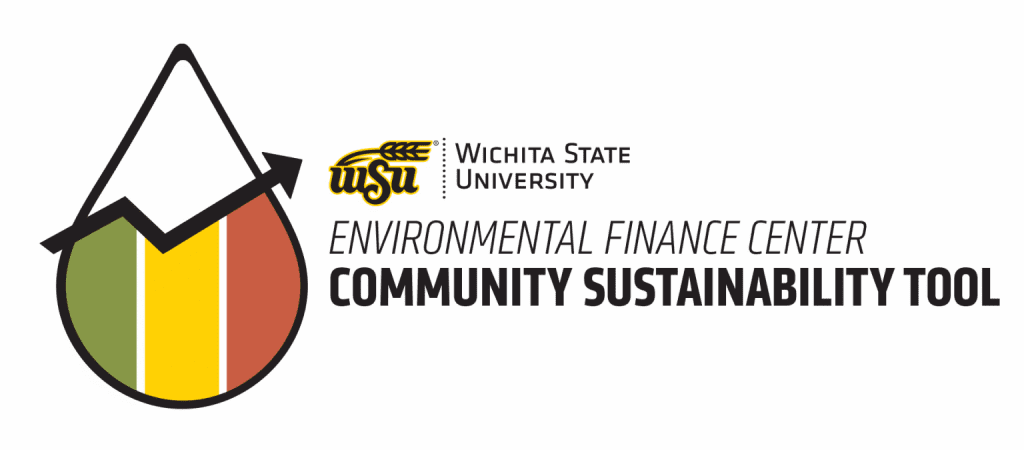 The Wichita State Environmental Finance Center (EFC) has released its community sustainability tool for Kansas, Iowa, Missouri, and Nebraska. The tool is an Excel-based planning resource that assesses the economic sustainability of investments in drinking water and wastewater systems by communities. The tool relies on data from the Bureau of Census to broadly forecast communities' median household income in the future. Using the forecast of median household, along with a community's average water utility rate, communities are able to determine if water utility rates will support future water infrastructure costs.
"The Community Sustainability Tool is a planning resource for community leaders, mayors, public works directors, and even citizens. When it is time to upgrade or improve water or wastewater infrastructure, this tool can help communities understand their ability to pay for these large investments over time" said Tonya Bronleewe, Director of the Environmental Finance Center. "One of the biggest benefits of this tool is that the calculations are targeted to each community, since no two communities are the same."
The EFC is part of the Hugo Wall School of Public Affairs. Building the tool involved a team of EFC staff and Hugo Wall faculty. The team includes EFC staff members John Colclazier, Michelle Dehaven, Brian Bohnsack, Tonya Bronleewe, and Hugo Wall faculty members Dr. Ruowen Shen and Dr. Xiaoheng Wang. The EFC received funding for this project from the Environmental Protection Agency (EPA). The EFC also partnered with the WSU Training and Technology Team (T3) to make the tool available online. The EFC has received additional EPA funding to develop the tool for the states of Oklahoma and Louisiana in the coming months.