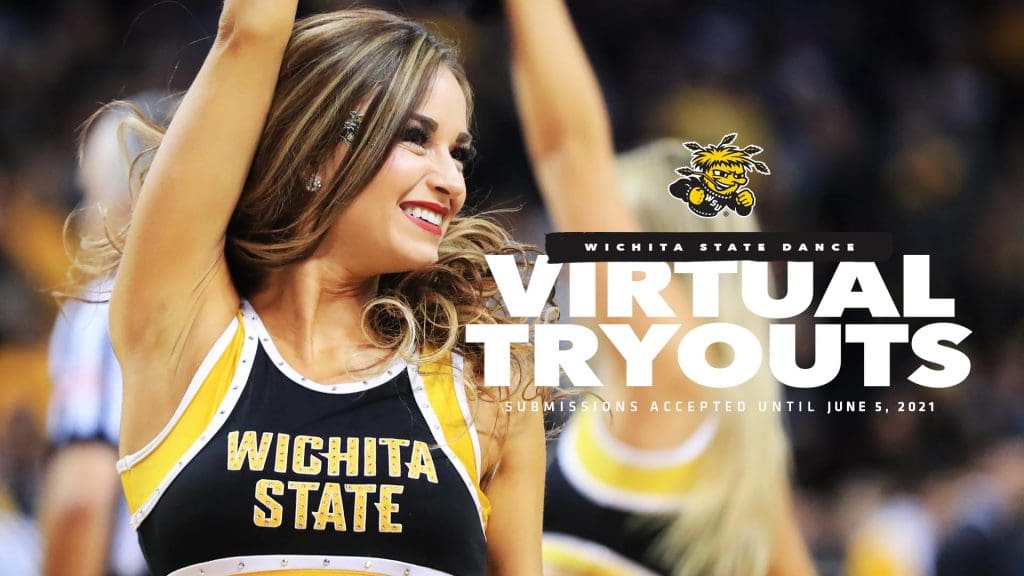 The Shocker Dance Team will host tryouts for the 2021-2022 team virtually.
Dancers who are interested in auditioning for the upcoming season should register for tryouts here.
Prospective team members will be expected to learn a variety of dance skills and styles through video tutorials. The video tutorials will be available at 9 a.m. June 1. The link will be shared with the dancers that have registered using the "Jumpforward" link. Dancers who plan to audition need to register prior to June 1.
All video submissions must be received by noon June 5. All sections of required choreography and skills must be included in the video. This will include across-the-floor skills, band dance, cheer, stinger and hip-hop combo.
The 2021-2022 Shocker Dance team will be announced by 3 p.m. on June 6.