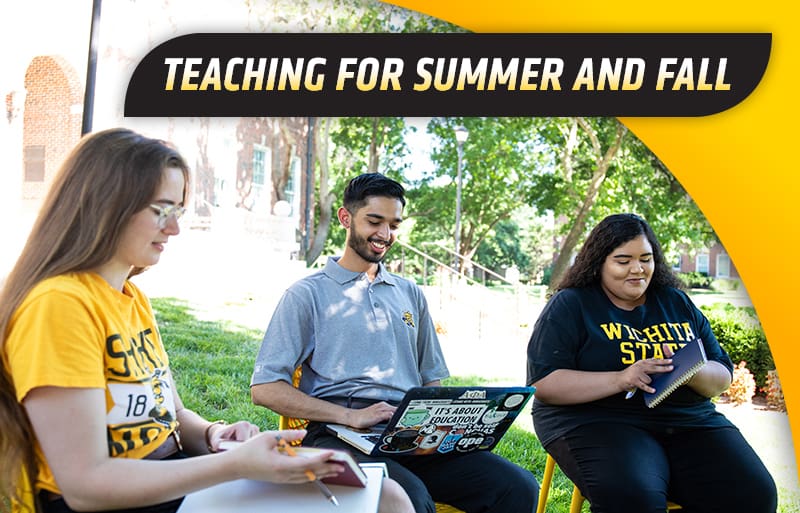 As we work to return to a more normal campus environment for summer and fall, the COVID Operations group would like to highlight some FAQs related to classroom instruction.  Additional questions can be directed to Carolyn.shaw@wichita.edu to be addressed by this operational group.
FAQs Set #3: Questions about the Classroom and Campus
Are we ending in-person instruction before Thanksgiving break?

We are planning for a normal end-of-semester with regard to in-person instruction. The last day of instruction is Dec 2 with finals Dec 4-9.

Can instructors choose to end in-person instruction before Thanksgiving even though we have moved back to the standard academic calendar?

Instructors can choose their course design to meet their instructional needs. It is important to communicate these choices to students so they can make their own plans accordingly.
Additional FAQs about teaching this summer and fall can be found on the COVID-19 university webpage.