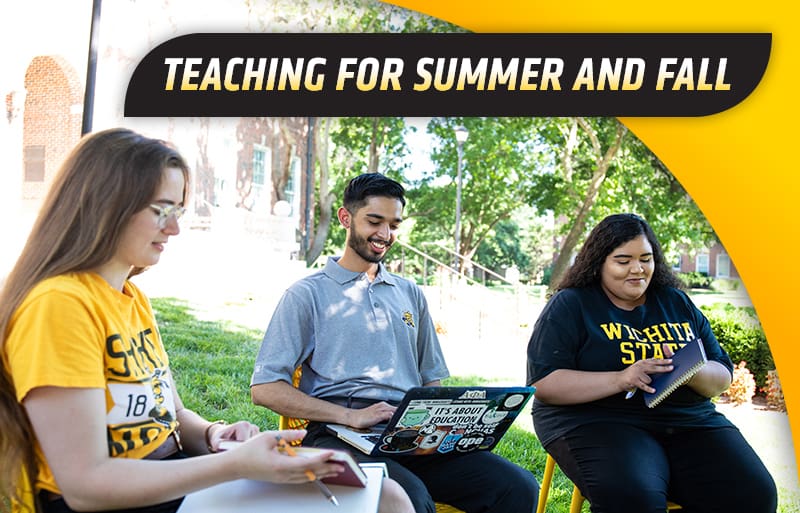 As we work to return to a more normal campus environment for summer and fall, the COVID Operations group would like to highlight some FAQs related to classroom instruction. Additional questions can be directed to Carolyn.shaw@wichita.edu to be addressed by this operational group.
FAQs Set #7: Questions about the Classroom and Campus
What are the classroom capacities for the summer and fall?

Regular classroom capacities will be resumed with no more distancing limitations in the classroom. Instructors may choose, however, to divide their classes as they have previously in order to have fewer students in a classroom at a time to maintain distancing. Our hybrid class codes will allow for flexibility in these course designs.
Can instructors request a new classroom based on changed class capacities?

The Registrar's Office has ensured that all courses are in rooms that can hold the quota of the course. Special requests will be considered if they are needed to allow for additional enrollment, to address medical concerns or to accommodate a specific mode of teaching. The department chair or department schedule builder can contact schedulebuilding@wichita.edu with these select requests.
Additional FAQs about teaching this summer and fall can be found on the COVID-19 university webpage.