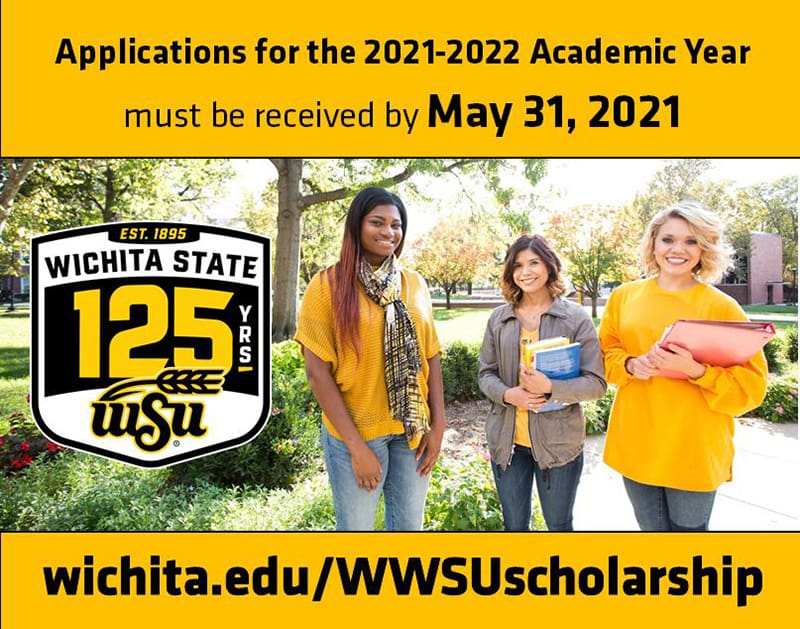 WWSU scholarship applications for the 2021-2022 academic year must be received by May 31.
Candidates must apply for consideration to this scholarship. The fillable form can be found at www.wichita.edu/WWSUscholarship, and should be submitted by email to WWSU@wichita.edu, along with all other required attachments (see application for additional materials).
Candidates will receive written notification of their award status in late June.
Recipients are encouraged to attend at least one WWSU event during the 2021-2022 school year as our guest.
For more information, go to www.wichita.edu/WWSUscholarship. If you have questions please contact Shannon Koehn, scholarship chair at shannon.koehn@wichita.edu.