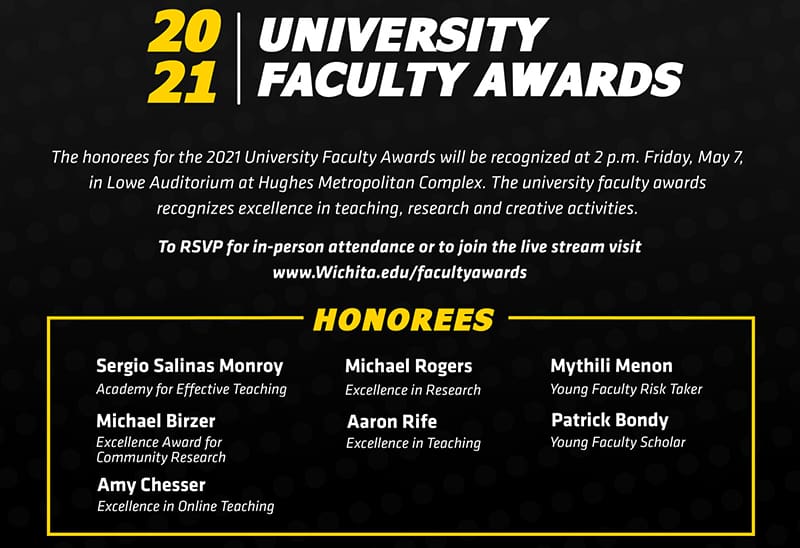 The honorees for the 2021 University Faculty Awards will be recognized at 2 p.m. Friday, May 7 in Lowe Auditorium at the Eugene Hughes Metropolitan Complex. The university faculty awards recognizes excellence in teaching, research and creative activities.
To RSVP for in-person attendance or view the livestream visit Wichita.edu/facultyawards.
2021 University Faculty Award honorees:
Academy for Effective Teaching: Sergio Salinas
Excellence Award for Community Research: Michael Birzer
Excellence in Online Teaching: Amy Chesser
Excellence in Research: Michael Rogers
Excellence in Teaching: Aaron Rife
Young Faculty Risk Taker: Mythili Menon
Young Faculty Scholar: Patrick Bondy
The Leadership in the Advancement of Teaching, Excellence in Accessibility Award, Excellence in Creative Activity Award and the Faculty Risk Taker awards were not awarded for 2021.