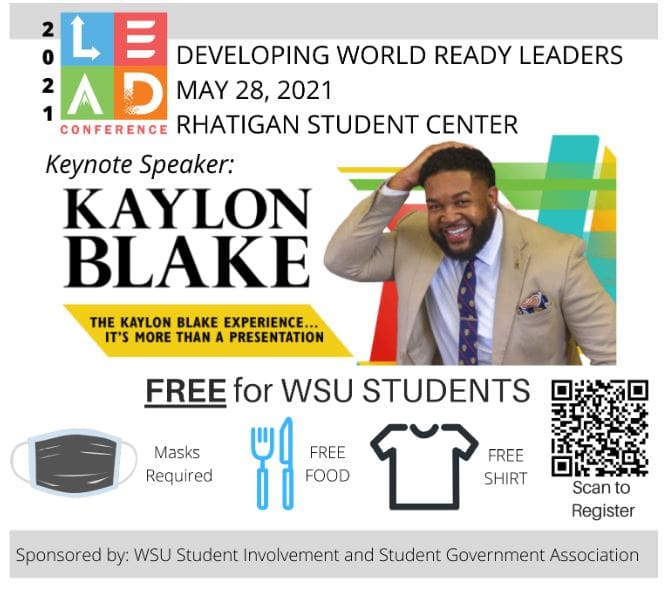 Sign up for the 2021 LEAD Conference on May 28 in the RSC! This conference is free for students and will cover a range of leadership topics — including development, student organizational leadership, and diversity and inclusion!
Featuring Kaylon Blake as our keynote speaker, we are excited to talk about leadership, connecting with others, and gaining transferrable skills and insight for the future!
Masks are recommended for this in-person event. Food and gear will be provided.
Please reach out to Kennedy Rogers if you have any questions at kennedy.rogers@wichita.edu.